In June, after some busy weeks, I was able to invest more time in my health by spending more time outdoors. I went running and sailing – I even won the Frankfurt City Sailing Championship 😊!
6 months have passed and I try not to feel bad about not doing everything on my list. There are still 6 more months to achieve my goals 😊!
I reflected on why I wasn't able to achieve as much as I wanted to. I blame it mostly on the hard-deadline tasks I had to do in the first 6 months of the year. They didn't leave me with enough energy to do other things than recovery.
I remind myself to create and keep a structure that leaves me with energy and time to do other "hard" things besides my work for the Institute, such as getting better in public speaking and working on my my mental health literacy project. I need to consider well when to say yes to an interesting activity. Does it give or take energy from me? Does it help to achieve my goals? How much time do I really need to invest in this?
Read which activities took and gave me energy in June.
#1: Working on science for everyone
At the Institute, we have organised several activities for the public during the annual Night of Science, including lectures, guided tours through our electron microscopy facility and fun exercises such as nitrogen ice cream production and our augmented reality (AR) cell.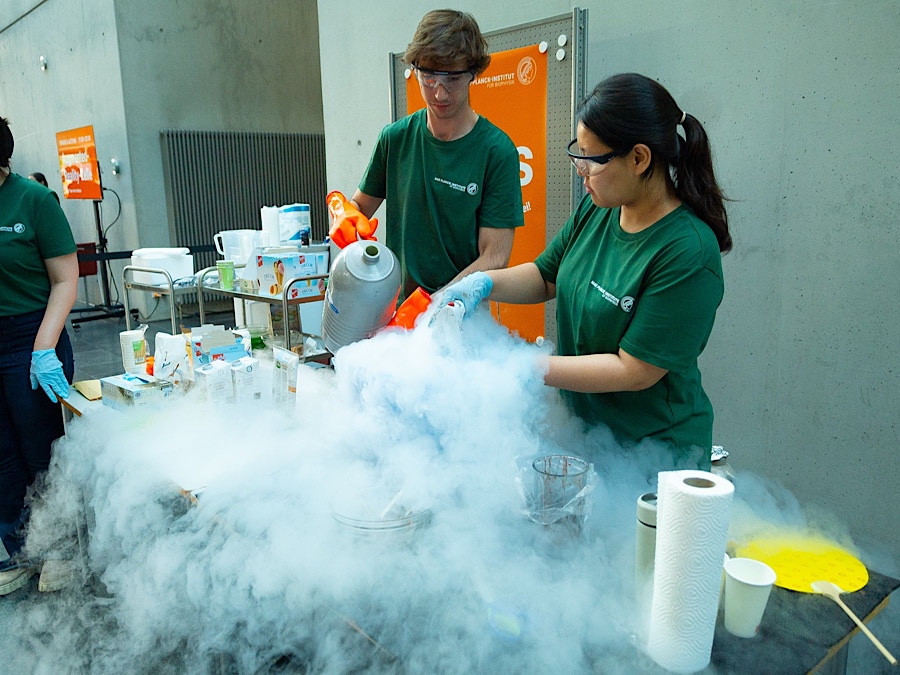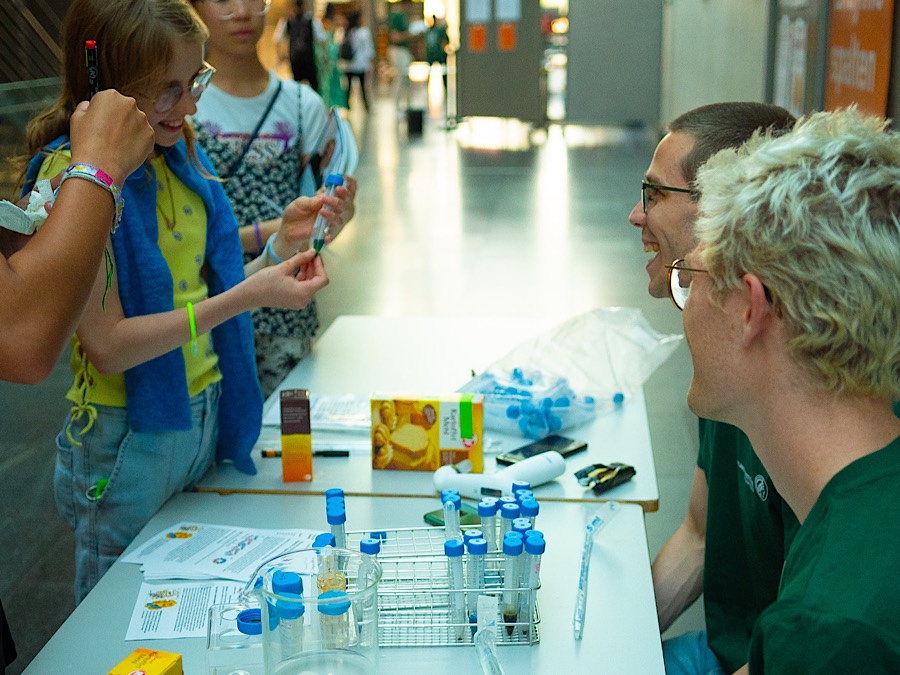 Together with designer Maiken Laackmann and developer Tobias Still, we worked hard on finalising a minimal viable prototype of the AR cell. To make people access the AR cell, I quickly designed a banner and poster with a huge QR code: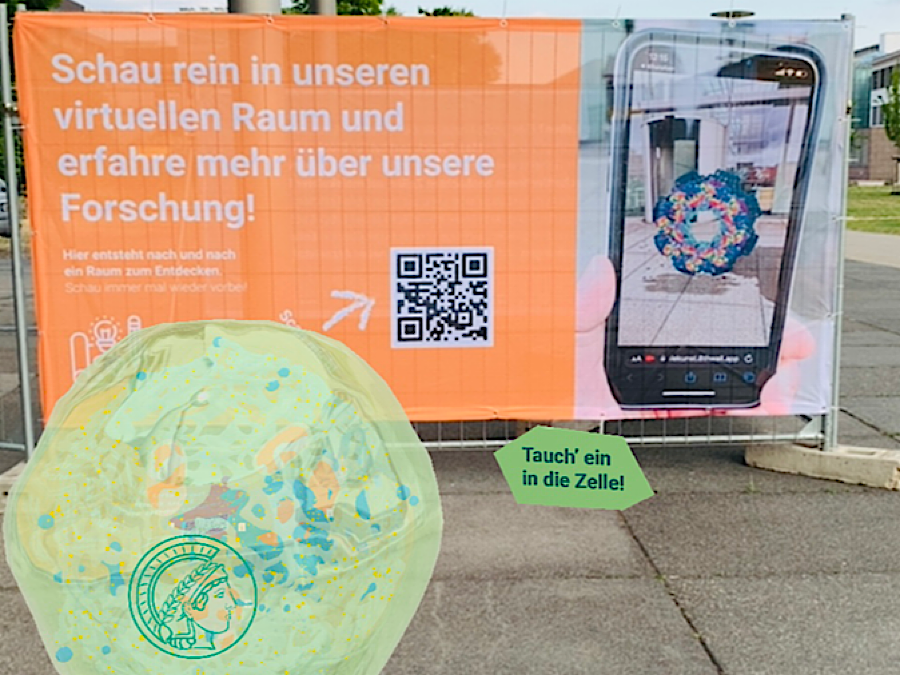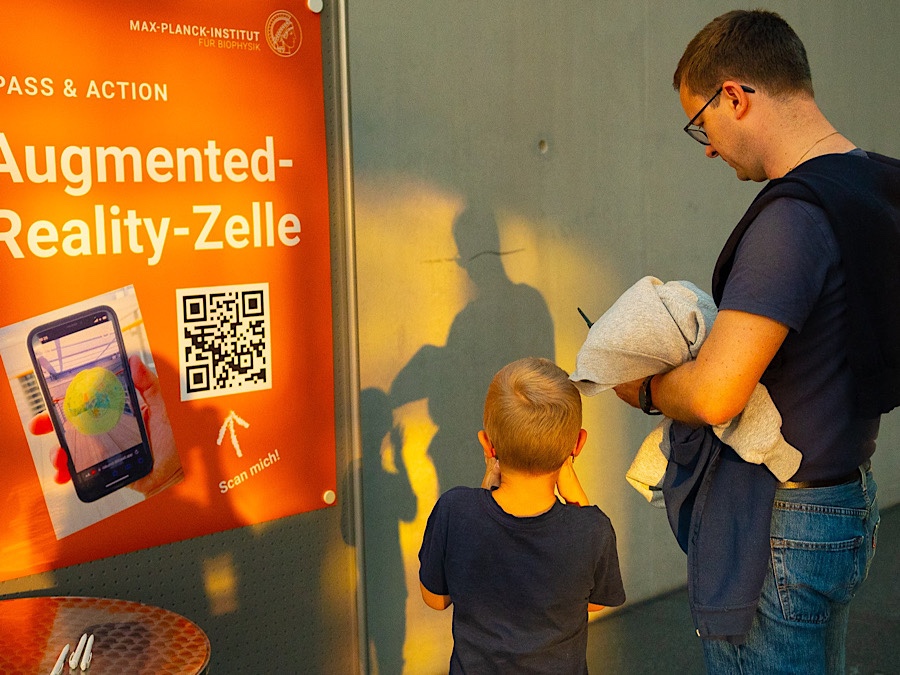 During the event, however, I realised that people most of the time wouldn't scan the QR code. Only when I stood next to them and explained our project and invited them to test it themselves, they did.
I continue to think about how to motivate people to visit and explore the AR installation. Current ideas are to design a flyer with a QR code that can be used to invite people personally and, in general, make the AR experience more fun. Stay tuned!
#2: Feeling down after a tight deadline job
Apart from my work for the Institute, I was commissioned to design a poster with a very tight deadline. I was glad for the additional income. However, after hours of additional work after work and on weekends, I was exhausted. I noticed I felt more sensitive, less confident and was irritated quickly. I used the toxic language I learned during childhood against family members, colleagues, and myself.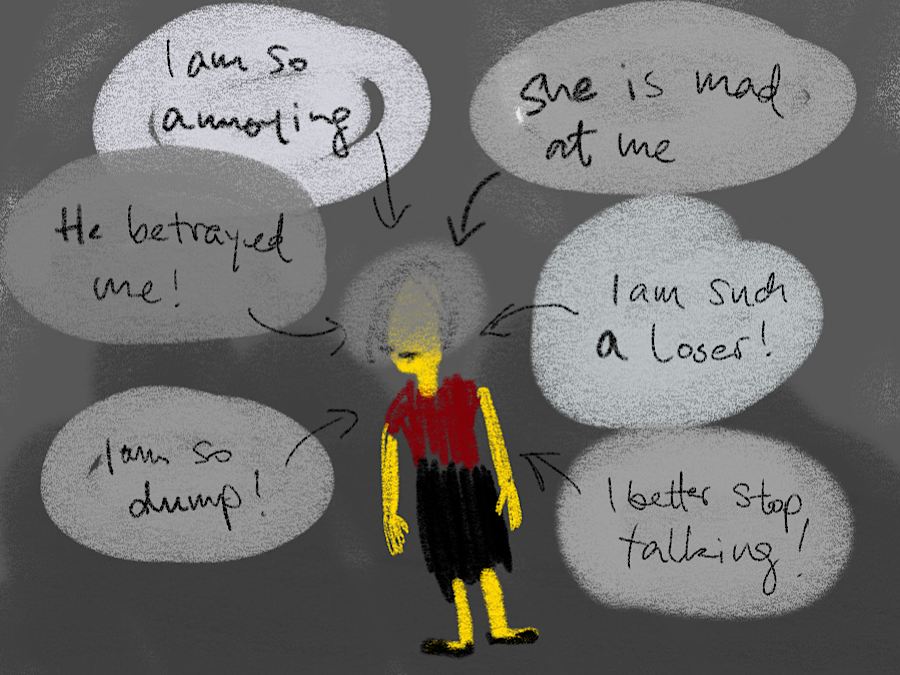 I told myself it's good to be aware of it. And I wish I could silence this voice completely. In the meantime, I try to not use this language against the people of my daily life and do things I love to recover my energy.
#3: Recovering energy by spending time outdoors
Coming back from weeks full of travelling and intensive work, I was able to invest more time in my health again by spending time outdoors. Besides of running once or twice per week and riding the bike home from work, I was looking forward to spend as much time as possible on the water. This month, I joined the Frankfurt City Sailing Championship for the first time. And, as I was sailing with Johannes, one of the most experienced sailors of the club, we won in the two-person sailboat category 😄!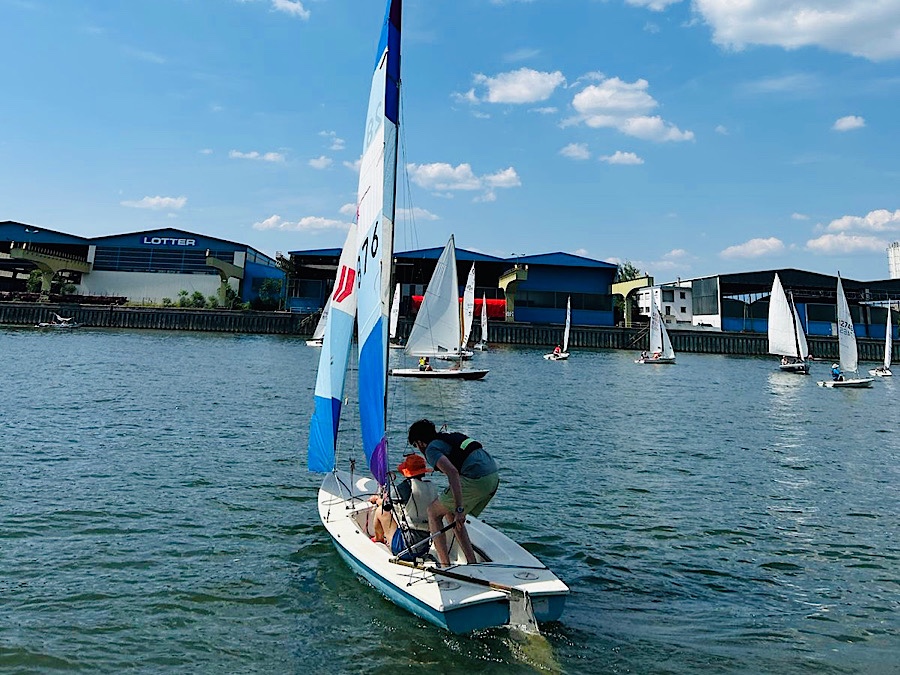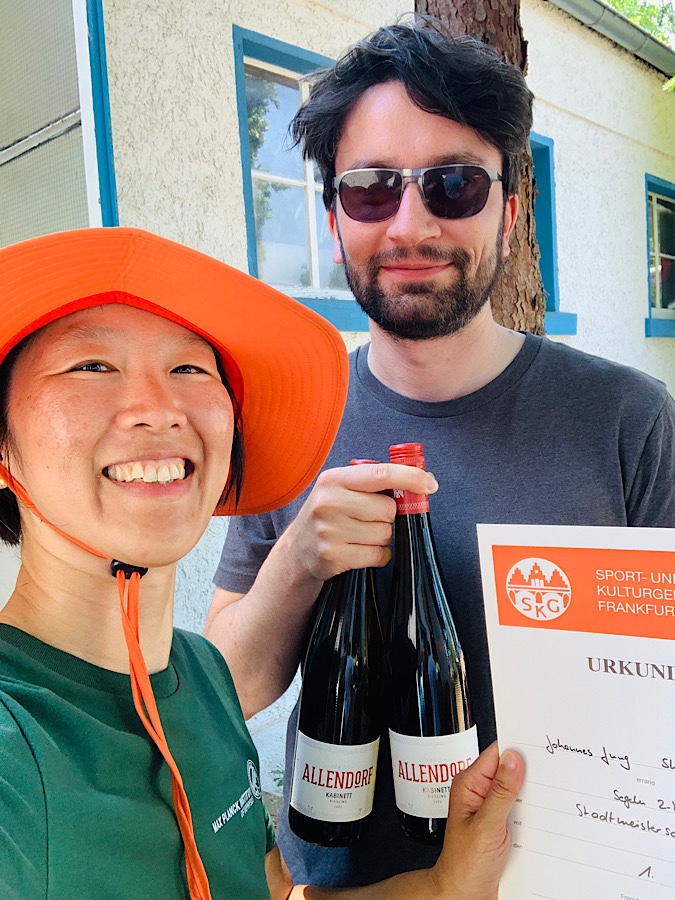 A week later, Johannes did a capsizing training with us which was a lot of fun! And more importantly, it made me feel safer when sailing alone.
In June, I also took part in the J.P. Morgan corporate run for the first time. It's an annual 5.6-kilometres-run for enterprise employees and institutions like my employer. Some years ago, I wouldn't have imagined to join a run (I hated running!).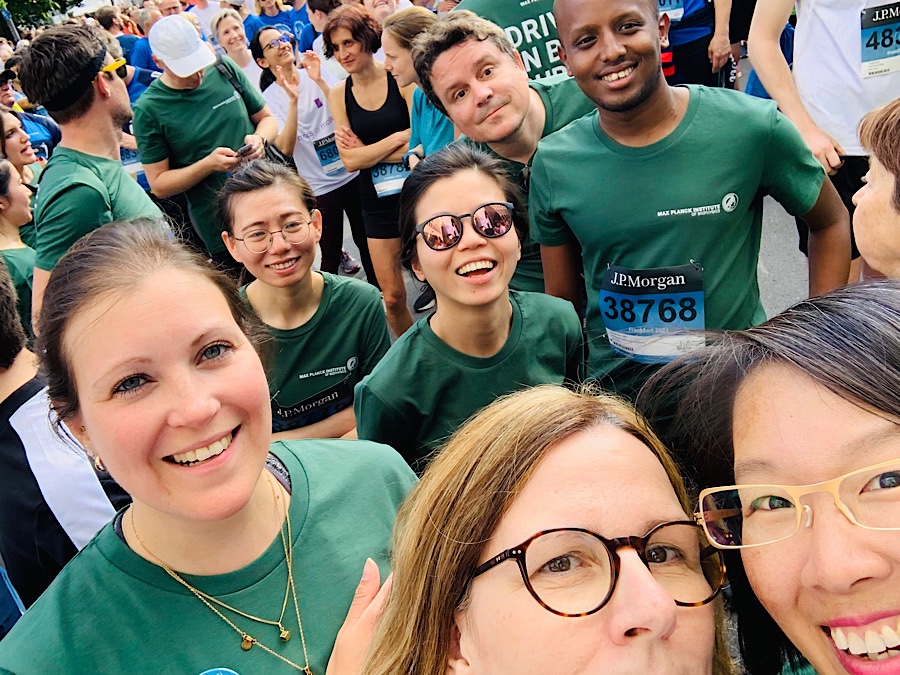 We decided to design T-shirts for the team members. First, I wasn't fond of the idea. After all, the environmental and social impact of producing garments is heavy. I then tried to create a garment that was as sustainable as possible: by sourcing in a ecologically and socially responsible way, by enabling flexible, long lasting use, with a high communication impact.
By choosing a cotton T-shirt instead of a polyester shirt, I made it a flexible everyday fashion item that can be worn at many occasions. To increase flexibility, I refrained from using event names and dates. Hence, we also used the shirt during the Night of Science (see also photos above). For a high communication impact, I created a design that communicates a timeless and bold message to make it a memorable piece of clothing. The print is a durable silkscreen print with eco-dyes on organic cotton.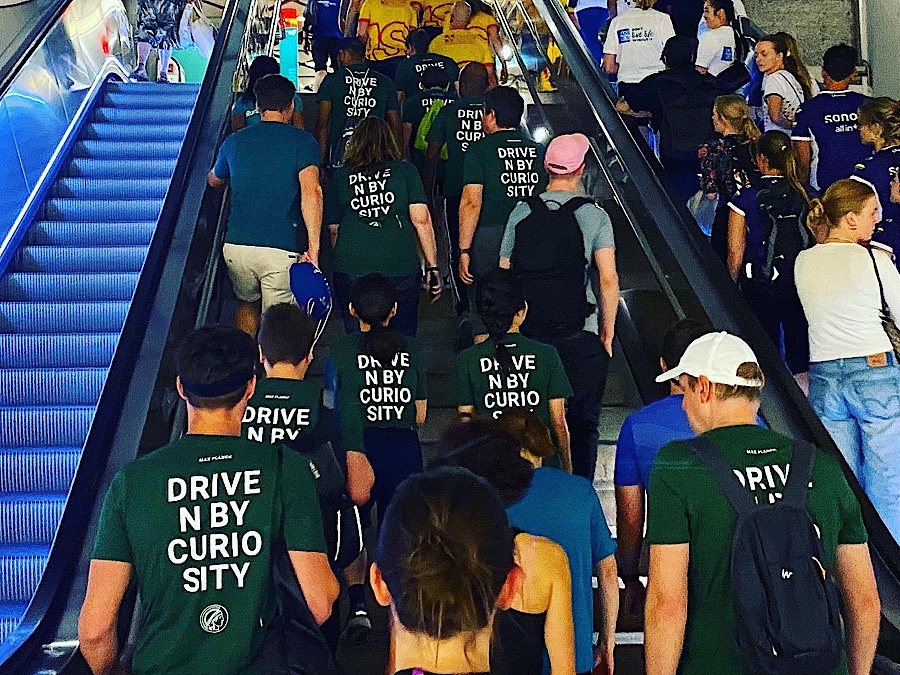 We have now decided to print even more T-shirts and give it to all colleagues who represent the Institute to the public, such as directors and group leaders.
What else happened?
I bought my first "Deutschlandticket"
In May, the German government introduced the 'Germany Ticket' that allows you to use all local trains and buses throughout Germany for 49€ for one month. In June, I decided to go for it.
Although I wasn't sure if I would spend 49€ during the month on local public transportation, the incredible feeling of freedom was worth it! I didn't have to hurry to buy a ticket every time I took the train nor did I have to add the cost of mobility that was due whenever I visited a family member or friends in another city. Costs that can easily pile up.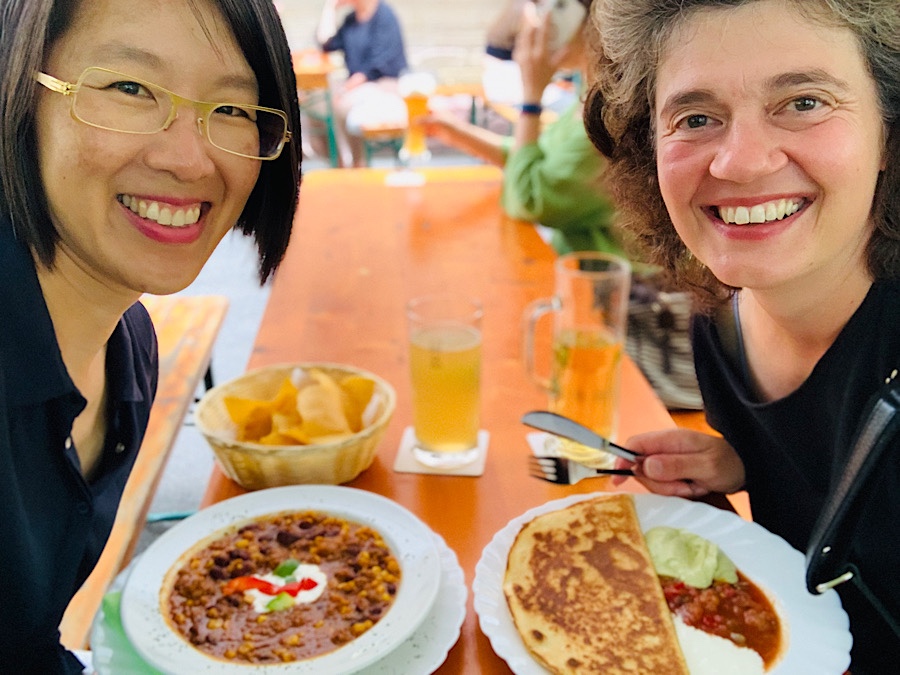 A spontaneous visit of a concert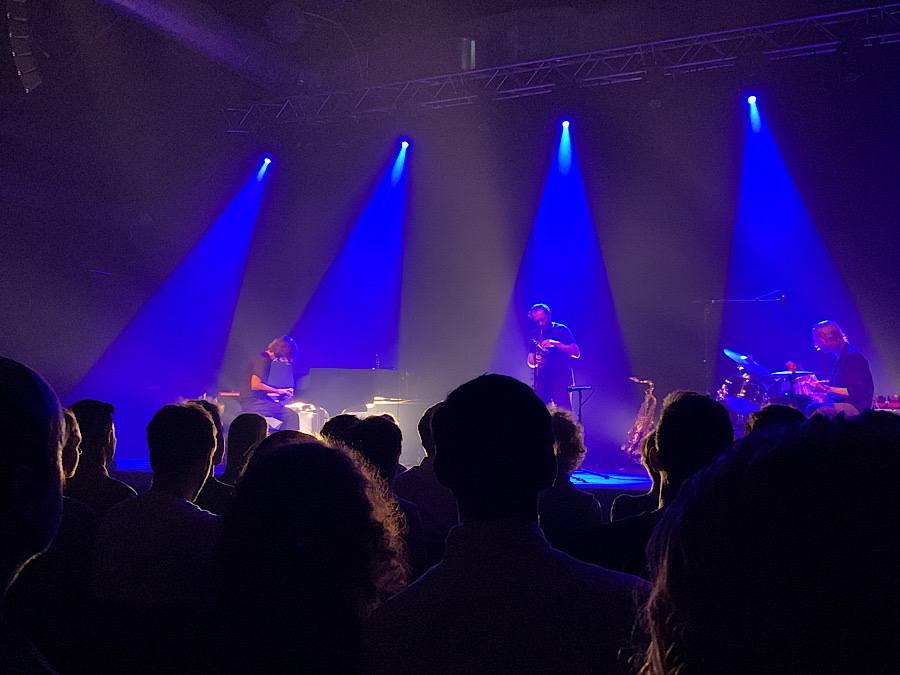 When I have the spontaneous idea to visit a concert, I know whom to call: Jason 😂. My old friend and me both managed to make it on time to watch Mammal Hands, after calling him two hours before the concert, quickly buying the tickets online and jumping onto the next train. My left flip flop broke while running to catch the train, but fortunately, I had another pair of shoes in my backpack 😁.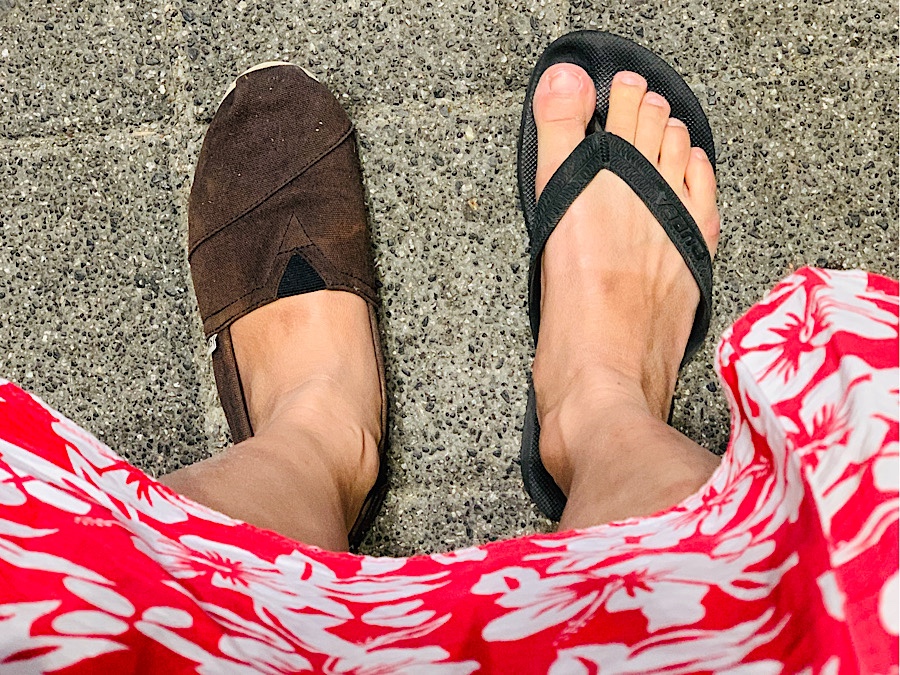 I participated at an eye training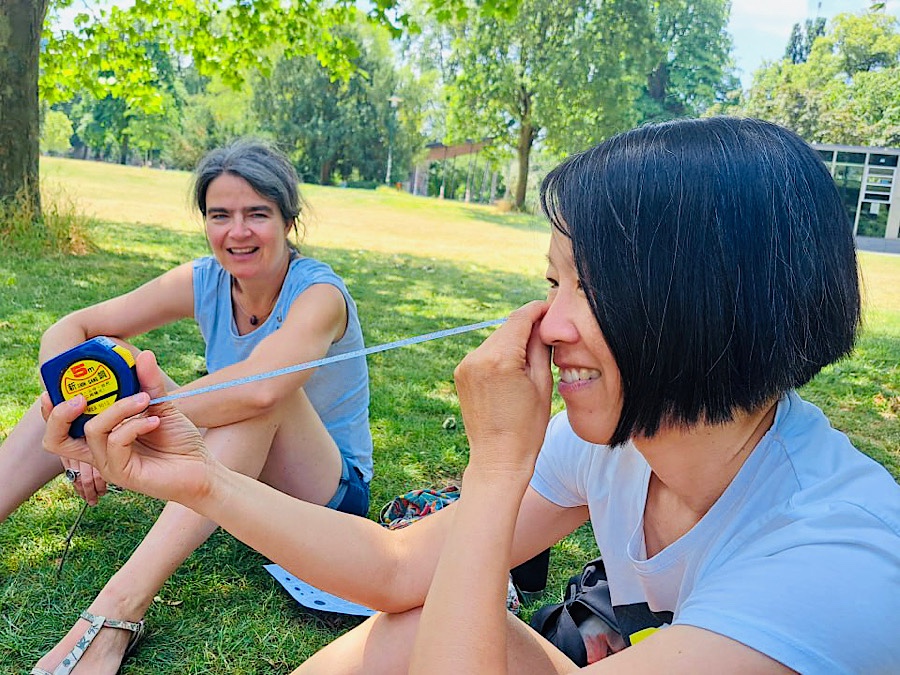 Two years ago, I joined the eye training of Sylvia Gelman. With her support, I slowly learn habits that are healthier for my eyes. Once a year, Sylvia organises an in-person meeting. Afterwards, I am always more motivated to do the exercises 😆.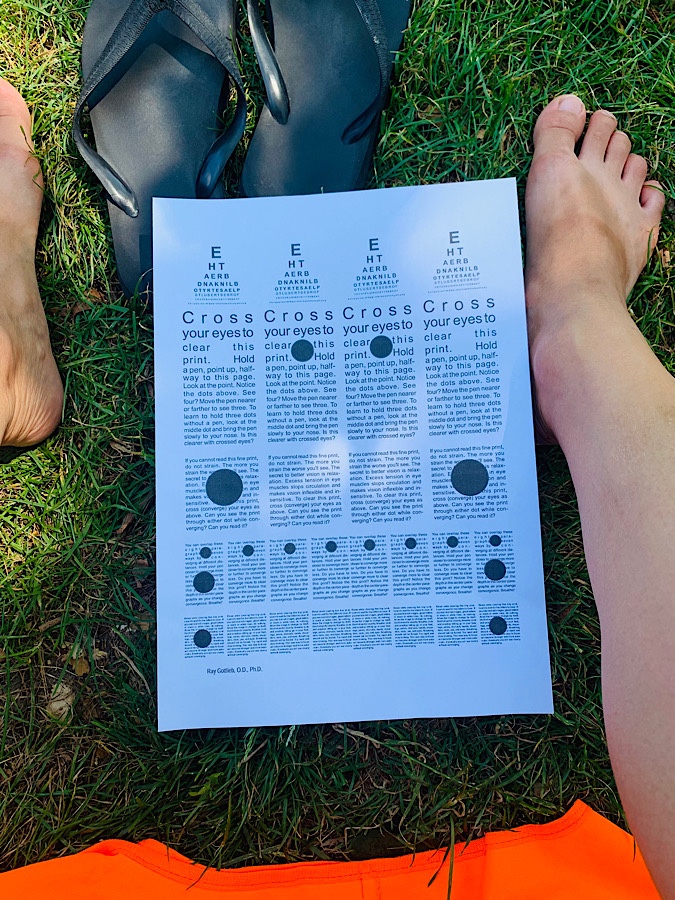 My articles in June
I have finally started to write an expert article that has been in my mind for a long time – read the article if you want to know "How to make your text more legible".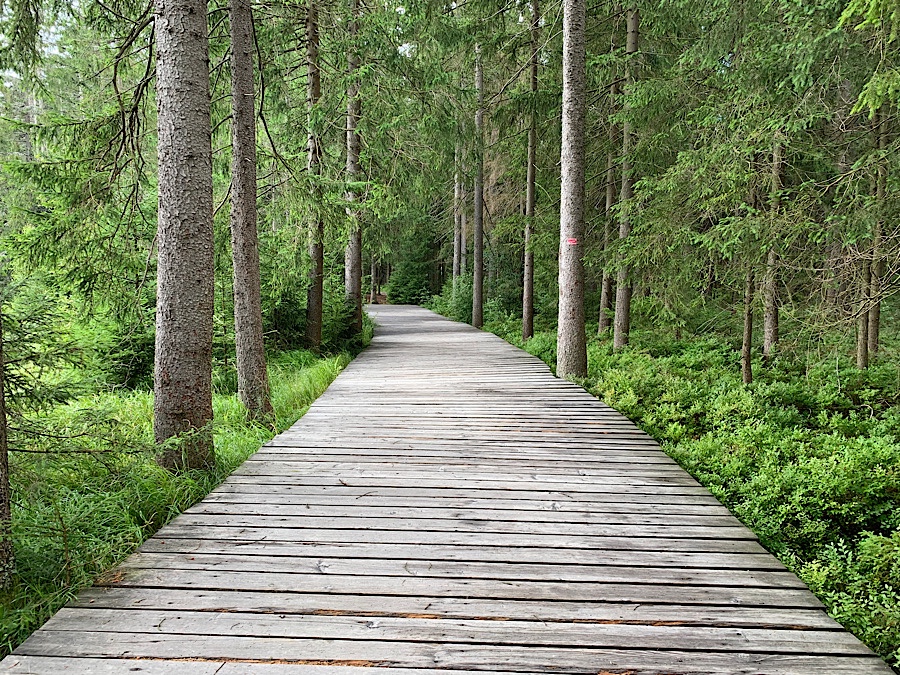 What I look forward to in July
How was your June? What did you do? And what are you looking forward to in the next month? Leave me a comment 😊👇!