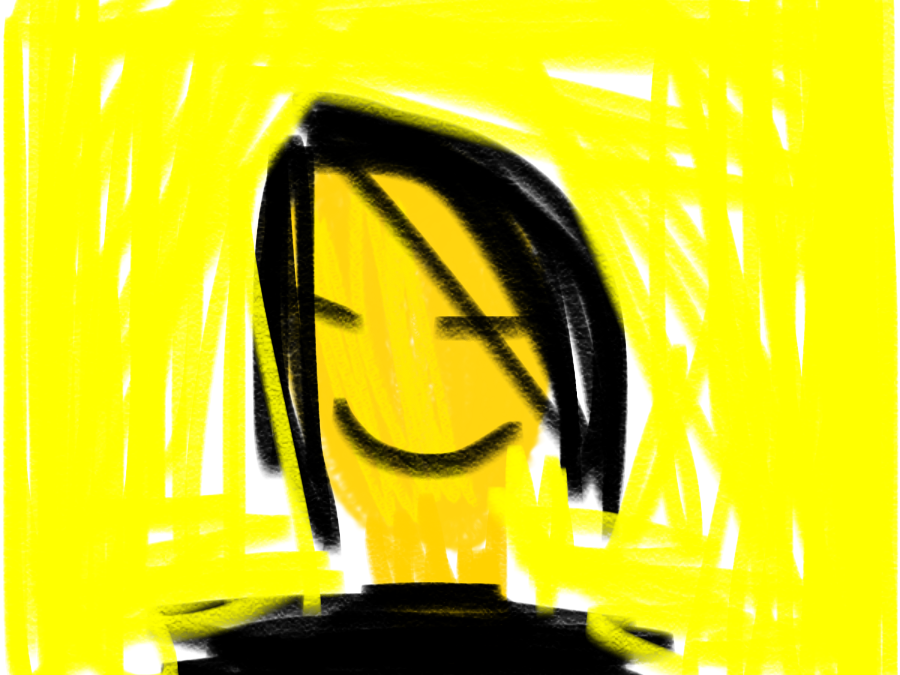 Hello, I am Shau Chung! I am a designer and social entrepreneur from Frankfurt, Germany. I am an expert in visual storytelling and I love designing divers and accessible content.
---
My motivation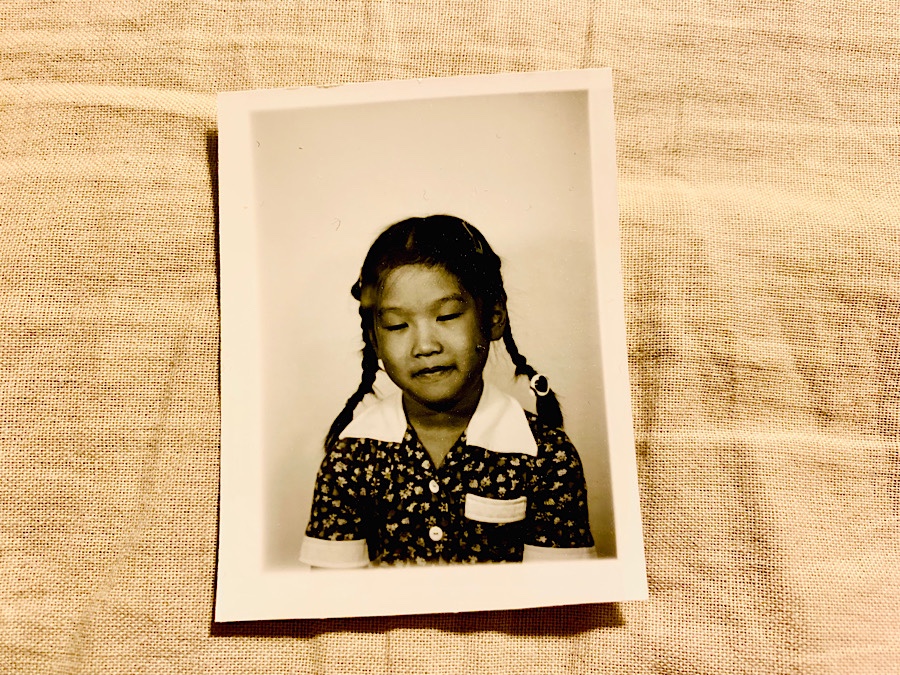 From various experiences, I have developed a strong longing for justice and understanding:
Being born and raised in Germany as a daughter of Taiwanese-Chinese parents, I grew up feeling often confused about what was the right way to behave.
Although my parents were coming from the higher middle class, had a college degree and a PhD, people in Germany assumed I was coming from a poor and educationally deprived family.
Growing up as an Asian in Germany in the 70's and 80's meant that people pointed with their fingers at me, shouted "Ching Chang Chong" and asked me when I was "going back".
I had no friends when I was in primary school, and therefore, I hid in the bathroom during breaks to prevent my classmates seeing me alone in the schoolyard.
When I was 15, I was sent by my parents to study in China for a year. During that time, I saw a lot of poverty.
My father had always let my mother, my brother and me known in an unpleasant way that we were financially dependent on him.
I have had partners who thought that, as a man, they have "certain" rights.
Some of my bosses used their power to psychologically abuse their employees.
For many years, I felt ashamed for the mental illness of my brother.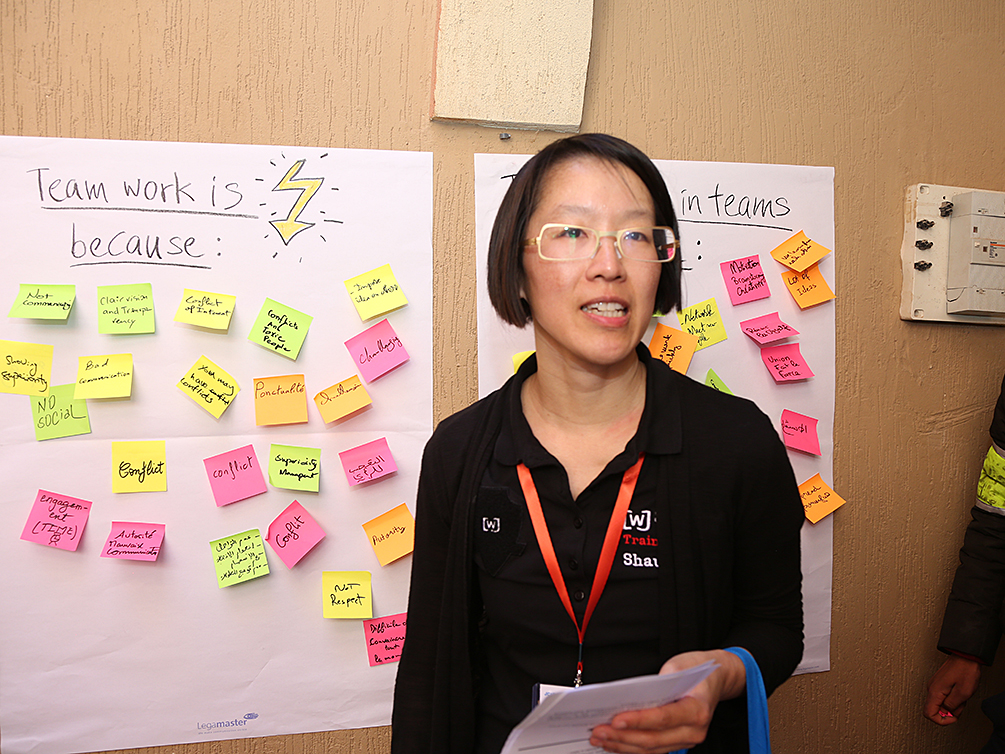 Even though I have had various experiences that made me feel powerless, I eventually met people who gave me another idea of the world:
a German teacher, who praised me in front of others, because I was best in class.
classmates from all over the world who made me feel like one of them, when I joined the boarding school for overseas Chinese.
a Chinese family with whom I lived for six months, who laughed and talked a lot, and who encountered obstacles in a lighthearted way.
professors, trainers, coaches and mentors who trained and encouraged me.
a boss, who gave me confidence and who paid me well.
clients who paid me for doing the things I love and I believe is the right thing to do.
friends who value the time they spend with me and the topics we share with each other.
a partner who gave me love, encouragement and support.
a mother who gives me love, support, and freedom.
---
What I believe
I believe a more just and peaceful world is possible.
I believe that this can achieved by supporting and educating people.
I believe that play and humour are amongst the most powerful tools to drive change: to gain attention, to reduce barriers and to motivate actions.
---
What I do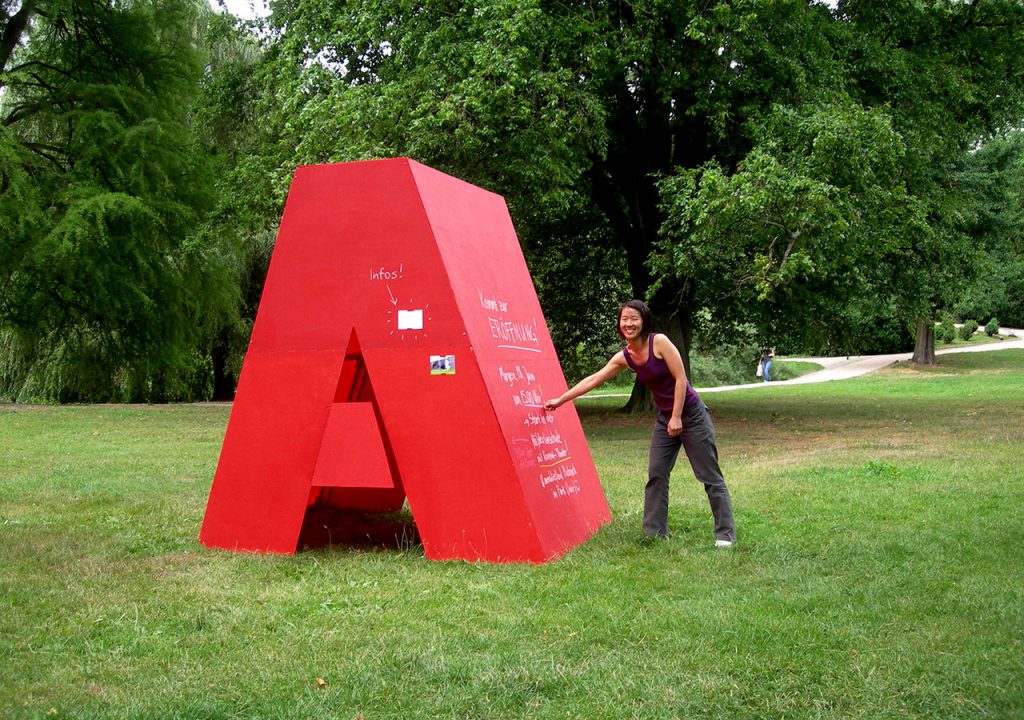 As a designer I have helped hundreds of clients to reach their target audiences.
There are a lot of people and organisations that want to make a difference by supporting others. However, they often lack the resources and knowledge about how to reach the people they want to support. And sometimes they need to comply to structures, that lead to the creation of support services that don't match the needs of the people they want to support.
I use visual storytelling to tackle these challenges by
making products and services of organisations more accessible to the people they want to support.
enhancing collaboration between people and organisations so they can share their knowledge and resources that would, eventually, drive systemic change and lead to more effective support services.
Meet me on social media
Fun Facts about me
I currently live in the city where I was born: in Frankfurt, Germany.
I am a synaesthete – letters, numbers and notes have colours.
I trekked a week on a Tibetan pilgrim path during the rainy season, and survived because monks taking the same path fed us with donated tsampa.
I have created a photo series of people in underwear and slippers, because I wanted to explore the internal identity of people.
I can't eat and speak at the same time, that's why having lunch with me takes time.
I love to discover the world on foot, because it's the most intensive way to do it.
Find here more fun facts about me!
Curious? Read my recent articles!
12 of 12: A day in November 2023

It's Sunday. But not a normal Sunday. My son is at my place and I have a lot of plans: flying a kite, visiting my father, spend time to relax and be lazy. Work. Play. Do homework. See how it went 😅.

October 2023 review: Progressing with my goals

After struggling for weeks with my augmented reality (AR) and health literacy project, I finally achieved a breakthrough in October.

This:

If you want to encourage someone to do something, make it easy.
---
Awards & Honours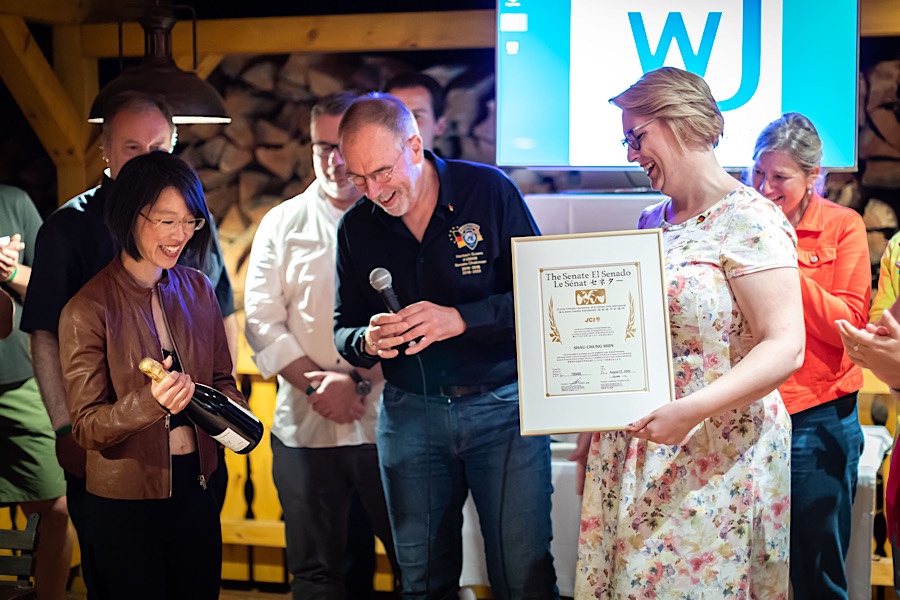 Senator #78946 of Junior Chamber International
Golden Junior Pin of Junior Chamber International Germany
Nomination Design Award of the Federal Republic of Germany
1st Prize, Darmstadt Chamber of Commerce and Industry Logo Competition
LAUS Graphic Design and Visual Communications Award
:output International Student Award for Design and Architecture
---
Worked with
I am vey fortunate for having had the opportunity to work with a great variety of companies and organisations, from SME to big corporations, from diverse fields. Some of the more known ones are listed below:
Frankfurt Chamber of Industry and Commerce
Deutsche Bank
Commerzbank
Tourismus + Congress GmbH Frankfurt am Main
German Academy for Language and Poetry
European Central Bank
Altana Cultural Foundation
Confucius Institute Frankfurt
---
Media mentions
(German press)
---
Bio
Shau Chung Shin is a German designer and social entrepreneur. She has been taught Mandarin by her mother and later spent a year studying Mandarin, Chinese calligraphy and traditional Chinese ink painting at Jimei Language and Culture College in Fujian, China. After graduating from high school in Germany, she spent another year studying at Beijing Language and Culture College.
Back in Germany, she studied communication design at the Darmstadt University of Applied Sciences. She did her 6-month internship at Flower Design House in Taipei, where she helped to build a exhibition booth for China Airlines. After that, she was awarded the Erasmus Grant which enabled her to study several semesters of fine arts at the University of Barcelona, Spain. She ended up spending 4 years in Barcelona, where she worked with Luna Disseny, Studi-k and Estudio Diego Feijóo.
In order to be near to her family, she decided to open her own design studio in Frankfurt, Germany, where she has helped a great variety of SMEs and big corporations to reach their target audiences. As a new opportunity, she was offered to work as a design specialist at the European Central Bank, where she became the the interims team leader of the international design team of the for 5 months. After that, she decided to invest in herself and did an Executive MBA at the European School of Management and Technology in Berlin, Germany's business school number one.
Currently, she works for the Max Planck Institute of Biophysics as visual storyteller and brand strategist and is developing the mental health platform Gesund in MeinerStadt, that aims to bring helpers and people in need together.
Shau Chung Shin lives in Frankfurt, Germany.
---
Get in touch!
Looking for advice on how to get your message accross?